We take care of your trees in Ariège
ACTE Élagage is a company specializing in advices, pruning, felling work on your trees in Ariège
Prunning your trees in Ariège :
Appropriate pruning of trees is one of the most important parts of tree maintenance.
We purpuse 3 techniques :
Formative prunning : many trees need a little assistance to create a clear trunk and a well-spaced canopy of branches. It is wise to keep an eye on young trees and carry out formative pruning as required.
Cleanning : selective pruning to remove one or more of the following parts: dead, diseased, and/or broken branches. This type of pruning is done to reduce the risk of branches falling.
Crown thinning : by reducing both the leverage and the sail area of the tree, and can allow keeping of a tree in a confined space.
Topping can lead to unacceptable risk, tree stress, and decay. It is also expensive and destroys the natural form of the tree. ACTE Elagage never use this technique.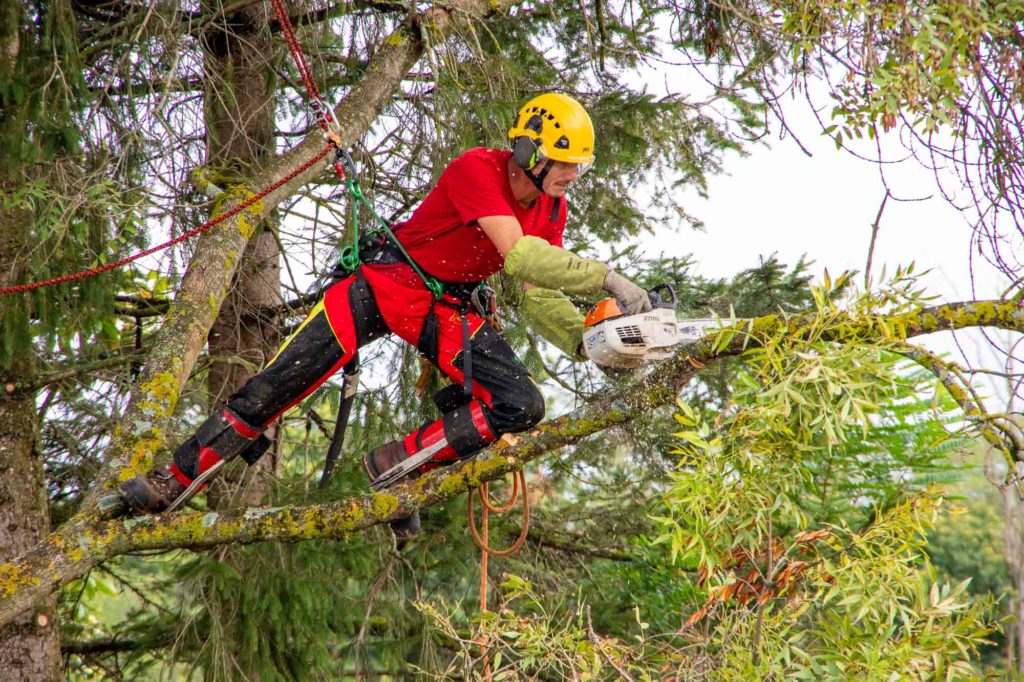 Cut down your trees in Ariège
There are two ways which we can safely fall a tree to ground level.
1. Straight fell, if space and safety allows it.
2. Section fell, where a climber will enter the tree and will dismantle it in sections using rigging and lowering techniques to avoid damage below. This method is very effective of felling a tree to ground level in a restricted space. Other options are possible – please refer to the previous sections on reducing, crown thinning, pollarding etc.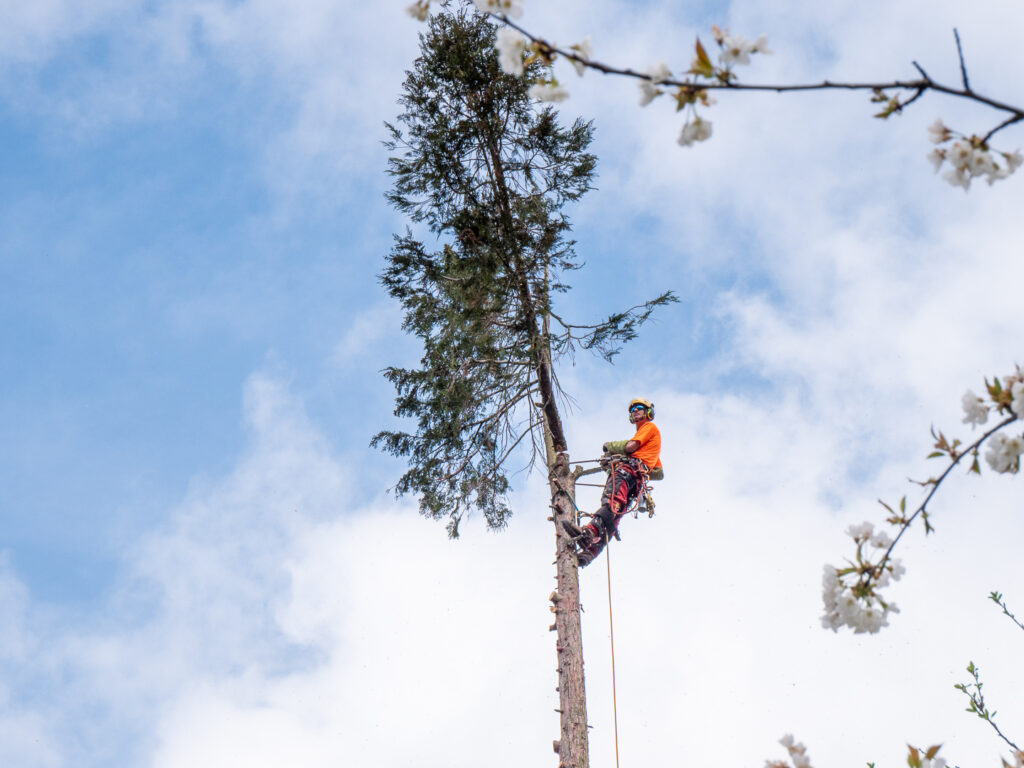 Guying a tree in Ariege:
This is a method of preserving a weak tree. The operation consists of setting up devices to support the trunk or branches that are about to collapse.
We purpuse two systems :
preventive systems : the problem presents a low risk of an accident, but the owner chooses caution. The arborist then installs the guy wires to ensure the stability of the tree.
Curative systems : Also called active systems, their roles are to secure the target by limiting the range of movement or by locking the branch in order to prevent it from breaking.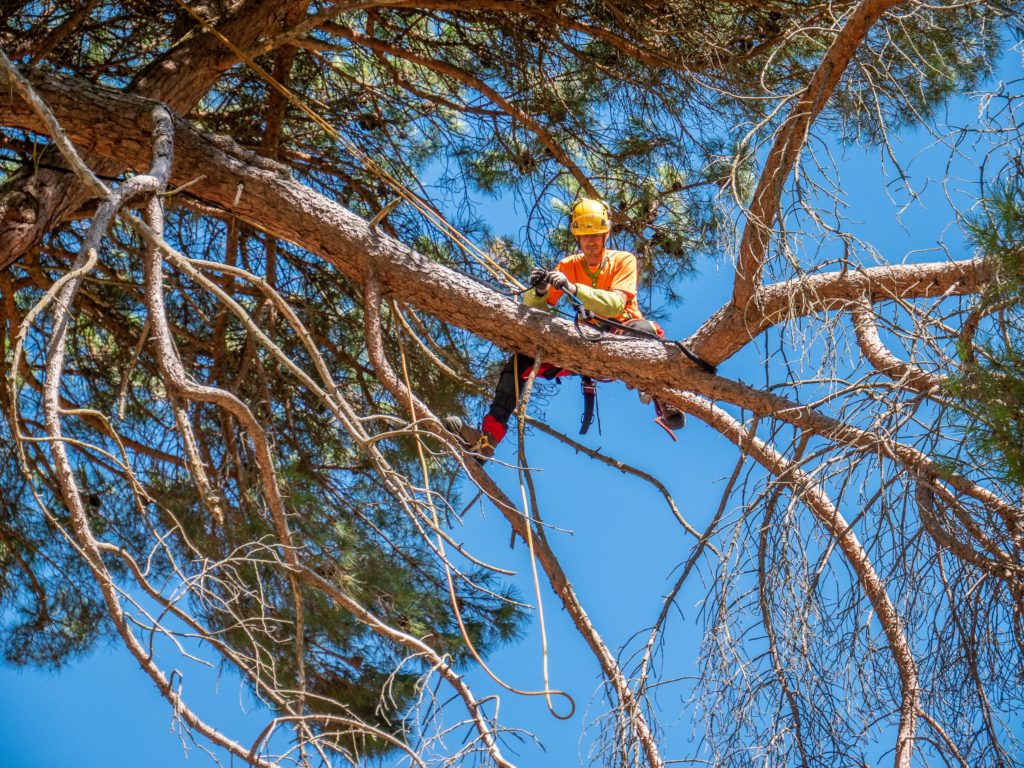 Our customers in Ariège
Individuals
To harmonize your green spaces, ACTE takes care of the maintenance or felling of your trees. Equipped with professional equipment, the necessary skills and insurance, we can deliver an excellent service in the shortest possible time.
Professionals
Whatever the configuration of your pruning site, we'll find the right solution to prune or fell your trees, taking every safety precaution. In case of emergency, our company can adapt and intervene all year round.
Quality commitments
Safety
PPE equipment, regular updating of skills, first aid at work
Adaptation
Quick quotation, customized service, emergency response to storms
Environnement
Disinfection of cutting tools, use of bio-oil in protected areas or on request